Altars | 14x14 Original Yoga Art Painting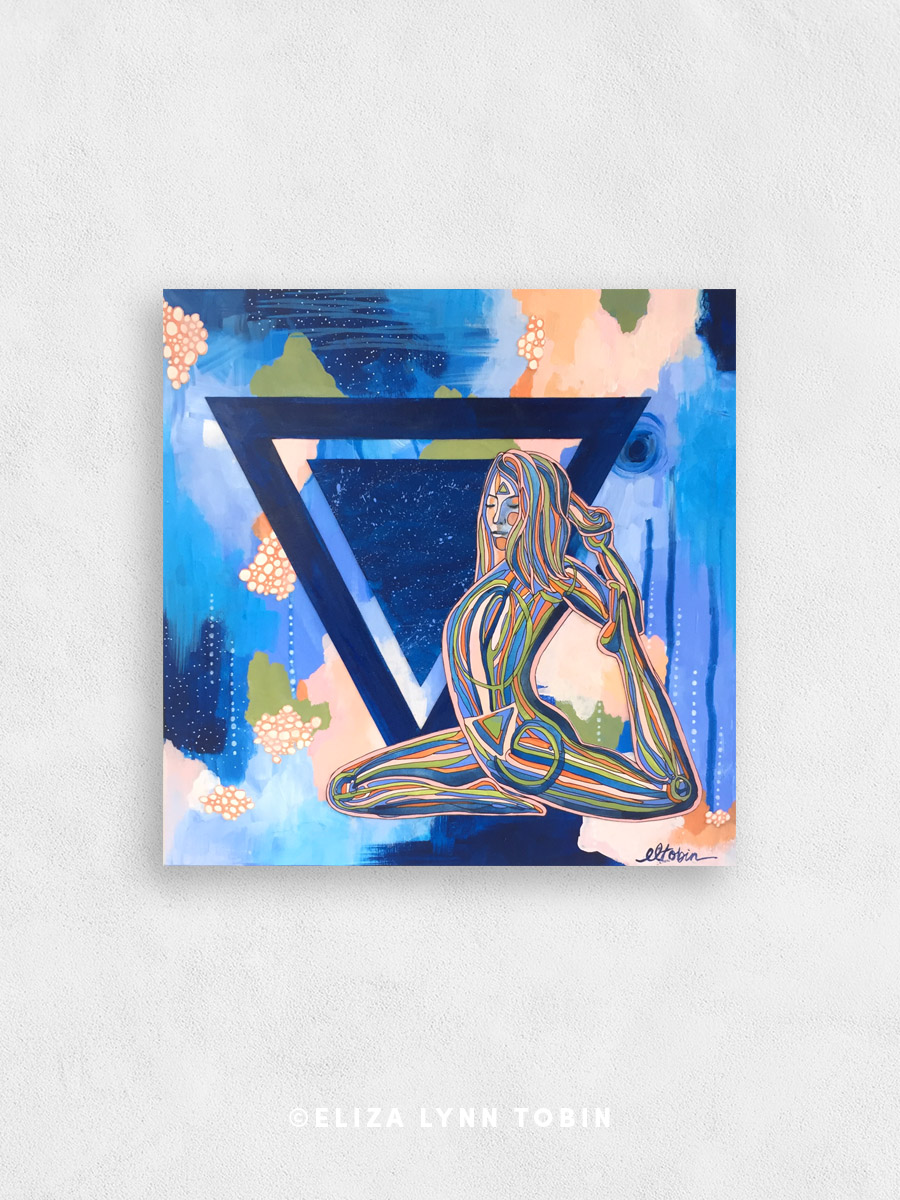 Altars | 14x14 Original Yoga Art Painting
"The body is sustained by altars to the radiant nectar of life. Around you, an ocean of air ready to become your breath. Above the head, the glow of an invisible sun. Within the spaciousness of the heart, a pulsing throb of creation." ~The Radiance Sutras, translated by Lorin Roche

This original Yoga Art painting is part of the Radiance Sutras Collection, inspired by the beautiful phrases of a yogic text called the Vijnana Bhairava Tantra, ancient meditations on experiencing the divinity in this lifetime.

This is a 14x14 original mixed media (acrylic, watercolor paper, ink) painting mounted on a wooden panel with a painted 7/8 inch cradle that hangs beautifully without a frame!

Your painting will be carefully packaged and shipped from my studio in Hailey, ID. It will ship via Fedex within 10 days of your purchase.

All images ©Eliza Lynn Tobin 2017
sold out