Lightness of Being | 12x12 Original Yoga Art Painting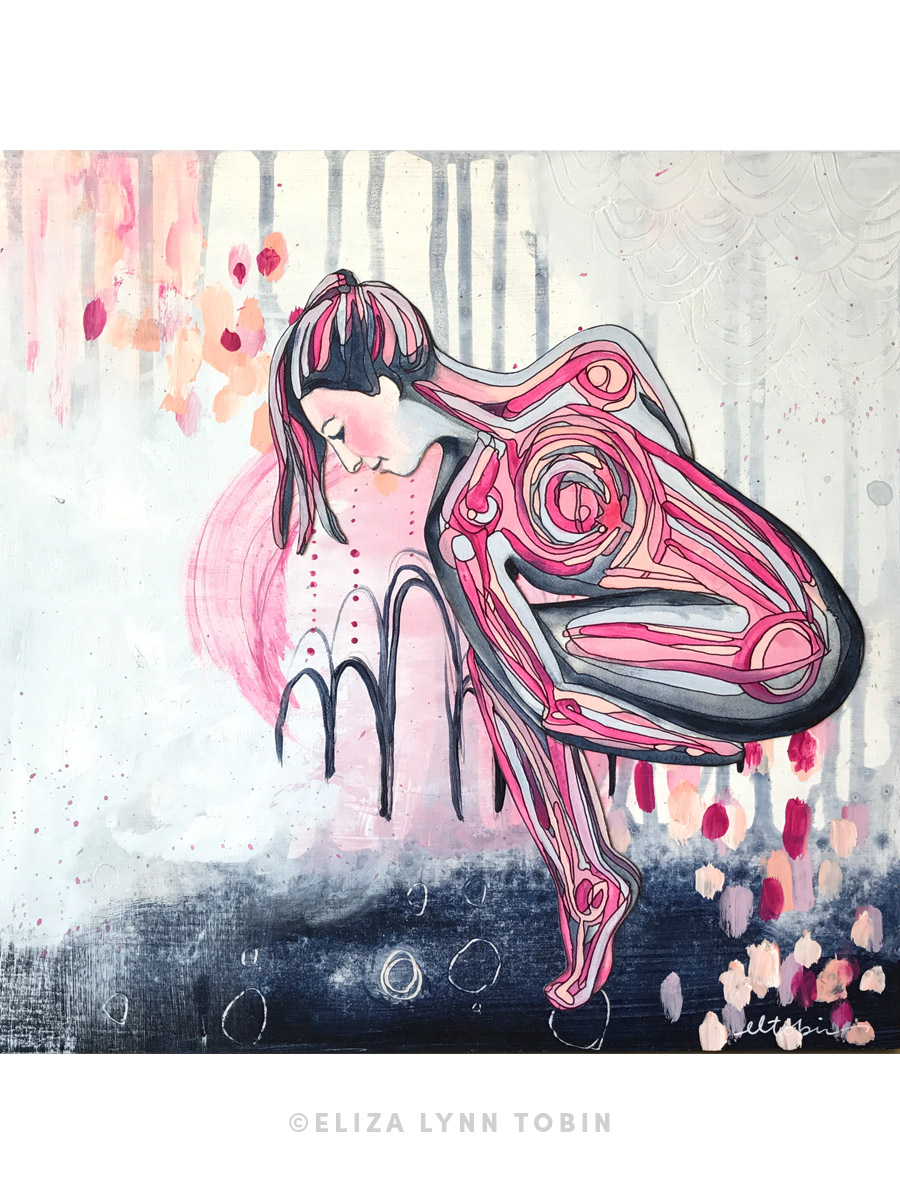 Lightness of Being | 12x12 Original Yoga Art Painting
The Space Element or Akasha (in Sanskrit) is about atmosphere and spirit rising. It encourages us to expand and see the infinite possibilities available to us. It's the place where manifestation happens, where our connection to source begins.
This original Yoga Art painting is part of the Elements Collection, a collection that explores the qualities of the five elements. The qualities embodied in these pieces offer a reminder of how we are part of the circle of life, spiraling in and out, dancing with the elements as they dance with us.

This is a 12x12 original mixed media (acrylic, watercolor paper, ink) painting mounted on a wooden panel with a painted 7/8 inch cradle that hangs beautifully without a frame!

Your painting will be carefully packaged and shipped from my studio in Cambridge, VT. It will ship via UPS within 10 days of your purchase.
Please see shipping + returns for more information.

All images ©Eliza Lynn Tobin 2017
sold out