Throat Chakra | Yoga Art Print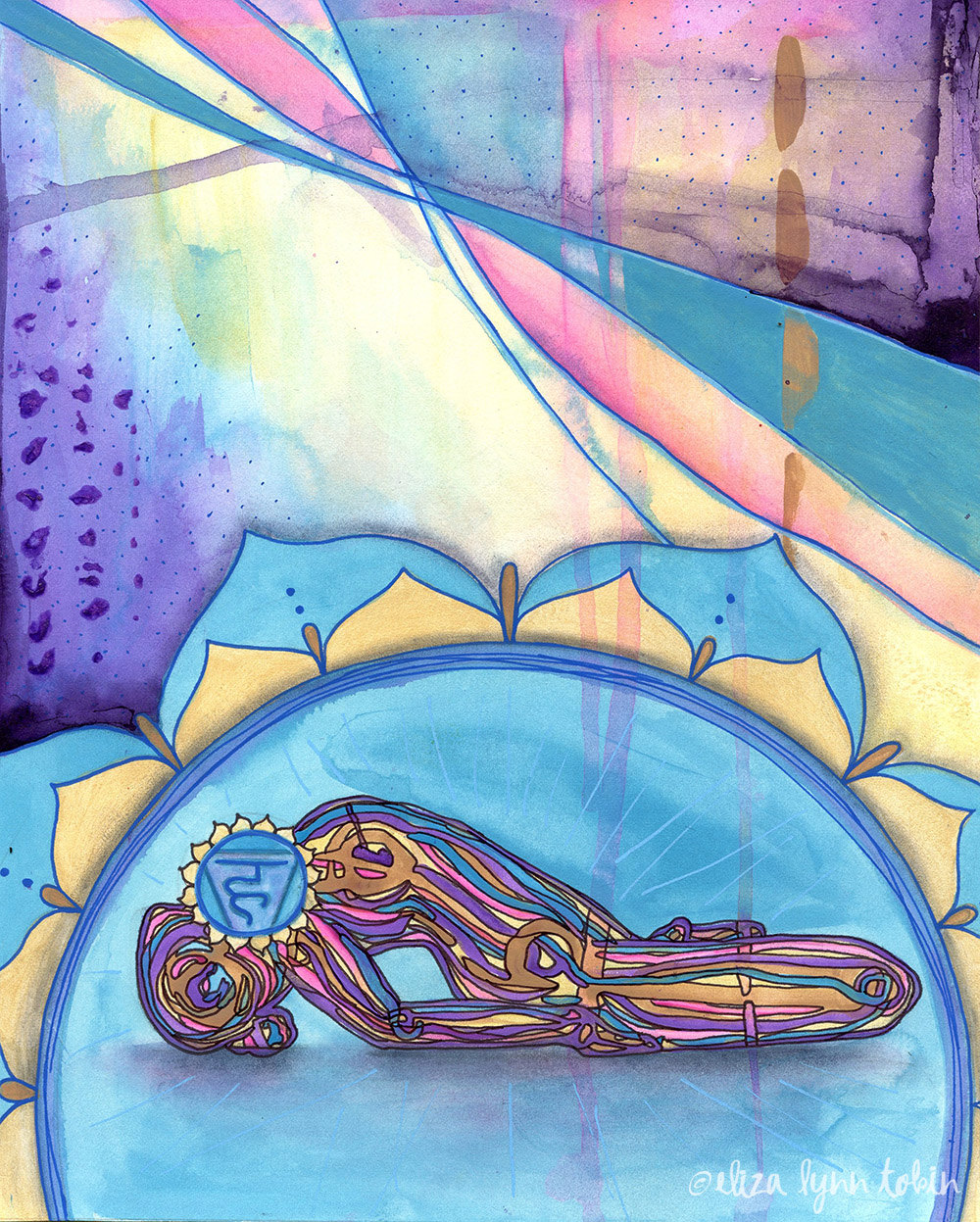 Throat Chakra | Yoga Art Print
Your voice rings out clear and resonate and the world needs your message. You are the only one who can express it the way that you do.

As you inhale and look up from your mat, this print will come into your view and evoke the vibration of courageous self expression.
The artwork is printed borderless on cold press fine art paper.
All prints arrive unframed, signed, lovingly packaged and shipped inside a clear sleeve with a sturdy backing and a protective mailer. See Shipping + Returns for more information.
All images © Eliza Lynn Tobin 2018
sold out