Unlocking Your Radiant Creativity: The Solar Plexus Chakra Workshop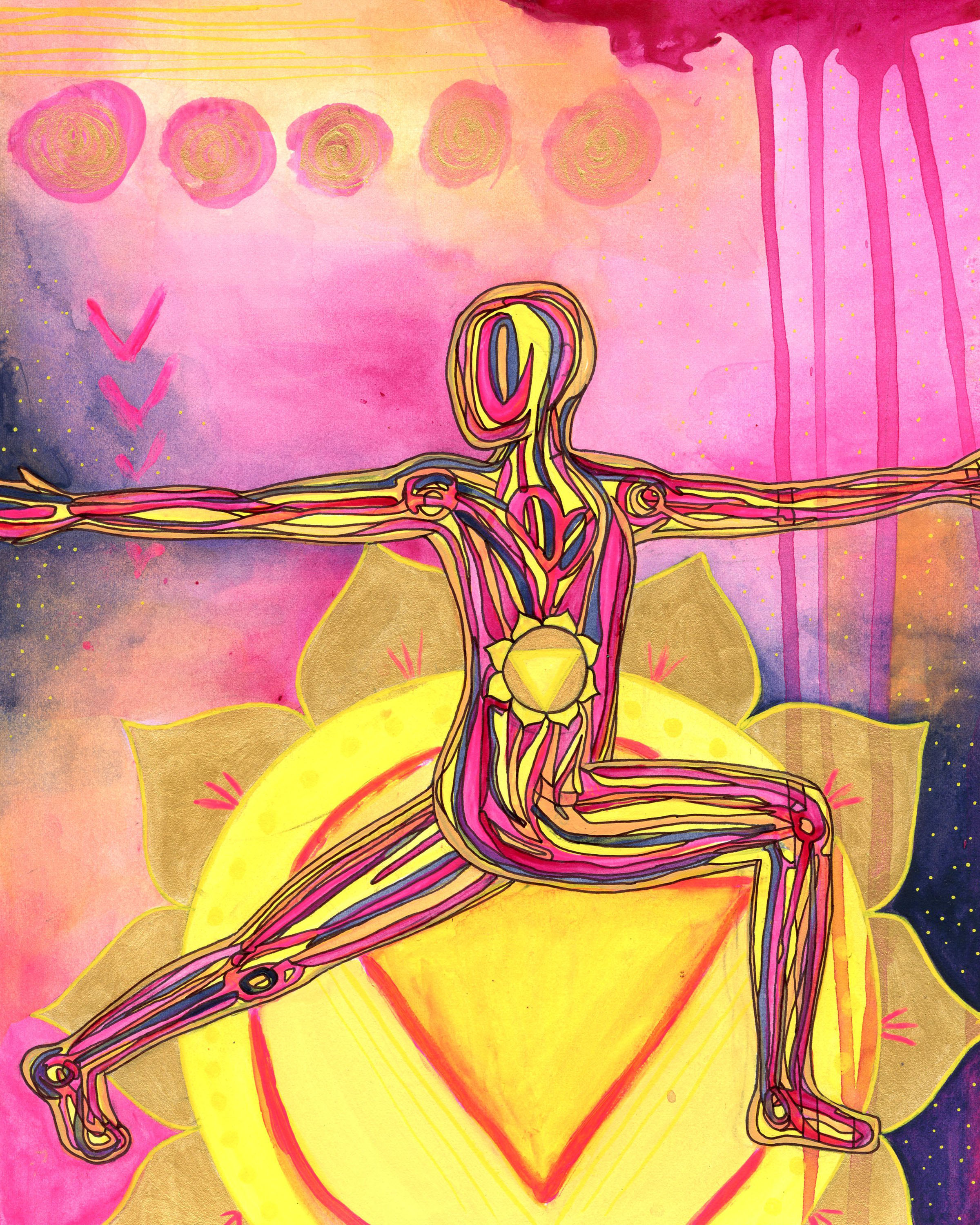 Unlocking Your Radiant Creativity: The Solar Plexus Chakra Workshop
Join Live for this online workshop on Sunday March 31st, 2019 1pm MST/2pm EST
or watch the video recording + go at your own pace!
Clear the blockages + free up the energy of the Solar Plexus Chakra so that you can fully:
Stop looking outside of yourself for the answers (because you'll know that all you need is within)

Stop dimming your own creative light to fit into the darkness of the world.

Reawaken your Radiance: the brilliant, creative you
Inside the Solar Plexus Chakra Workshop, "Unlocking Your Radiant Creativity", you'll learn:
> A Kundalini meditation to call upon your truest essence
> How to co-create with a sunny plant ally to help you move through the murkiness of not fully knowing who you truly are + what you are here to express
> A flowy, fun, intuitive painting experience to map the energy of your body + clear away anything that's blocking your creative light.
Solar Plexus Chakra Workshop Details:
Upon purchase of this workshop, you will receive (via email) a Welcome Guide with instructions for joining the workshop, herbal tea resources, an art materials supply list + Spotify playlist created especially for the Solar Plexus Chakra Workshop

The workshop will be aproximately 2.5 hours long

You will also receive a video recording of the workshop + supplemental pdf guides.